The NYC indie rock legends stunned in Berkeley with Perfume Genius in tow
Fresh off last year's marvelous comeback album Cool It Down, the NYC indie rock legends Yeah Yeah Yeahs returned to the Bay Area this past week with a set full of fire, fury and glamour – sending audiences into a spine-tingling frenzy. Brian Chase anchored down the rhythms, Nick Zinner shredded on guitar, and iconic frontwoman Karen O steered the ship with captivating energy and precision as they launched into a mesmerizing, career-spanning set. The audience at the William Randolph Hearst Greek Theater in Berkeley were treated to unabashed brilliance from start-to-finish.
Their contemporary indie rock brethren Perfume Genius opened the show with an excellent set, and eventually returned to the stage to kick off the YYYs' performance with their collaborative single "Spitting Off the Edge of the World."
You can scroll through below for full highlights from the show.
All Photos By Marc Fong
Yeah Yeah Yeahs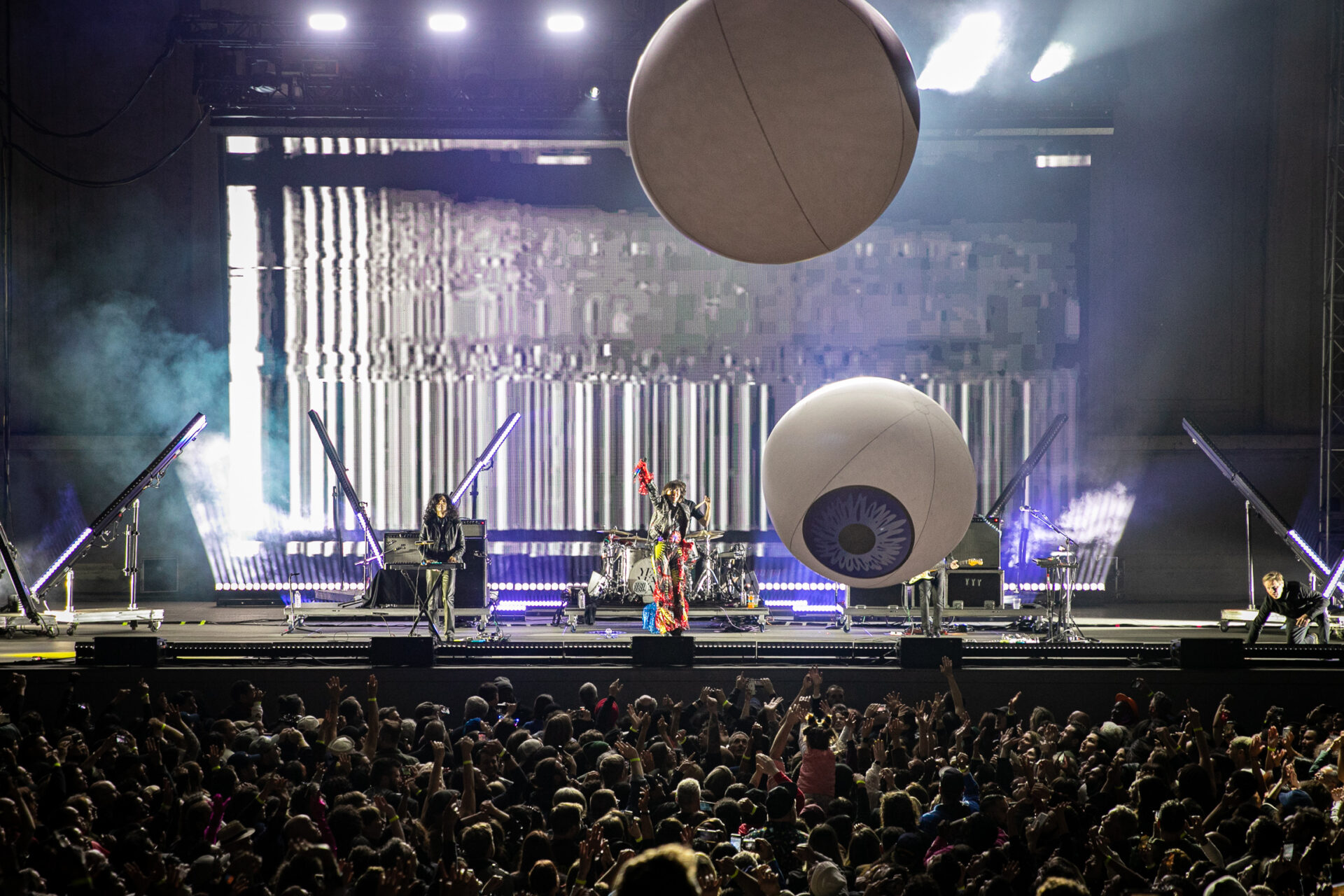 Perfume Genius