On October 18th, SSHH performed at The Roxy Hotel in New York City. The night was speechless with all legends reunited for a beautiful cause supporting the Benefit Teenage Cancer Trust. SSHH played a fantastic set together with Glen Matlock of The Sex Pistols, and Clem Burke of Blondie. Apart of having Mick Rock hosting the night and Marky Ramone of The Ramones, Kristen Kontrol of Dum Dum Girls, Matt Romano of The Best Fest, and Spiky Phil of Soho Grand delighting us with some Dj sets before and after the show.
The band is originally formed by guitarist Zak Starkey and gorgeous lead singer Sshh Liguz. Zak is also well known for playing drums with The Who and is the third drummer to have appeared with English rock band Oasis, apart of having worked with other musicians and bands such as Johnny Marr, Paul Weller, The Icicle Works, The Waterboys, ASAP, The Lightning Seeds, and John Entwistle. On top of all of that, he is the son of Richard Starkey—better known to millions as Ringo Starr.
SSHH has a new record out there called Issues. The album was originally going to be a radio series for Scott Greenstein at Sirius XM. Scott asked them to play their original music and the songs that influenced them to make their music, but why not go a step further and make a record with the tunes that have made history?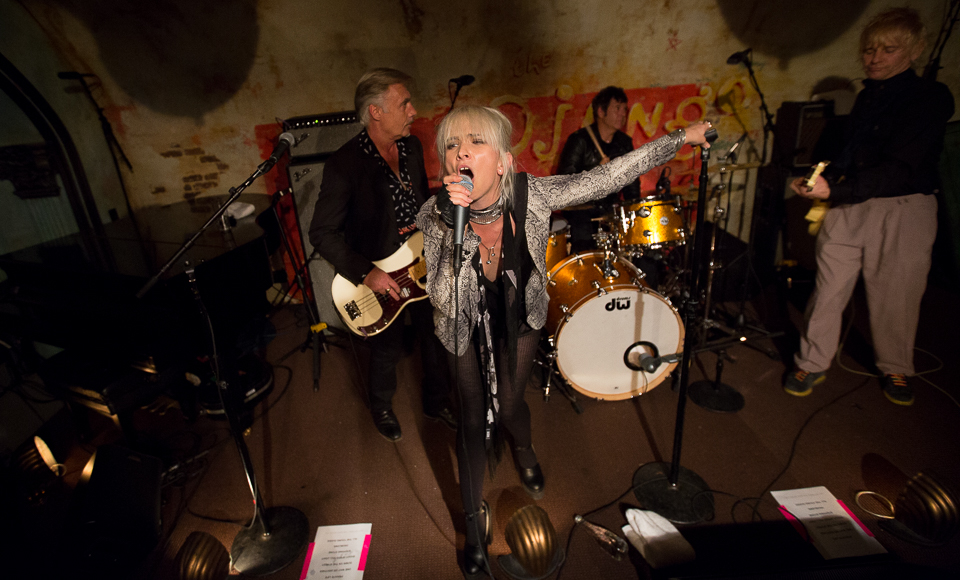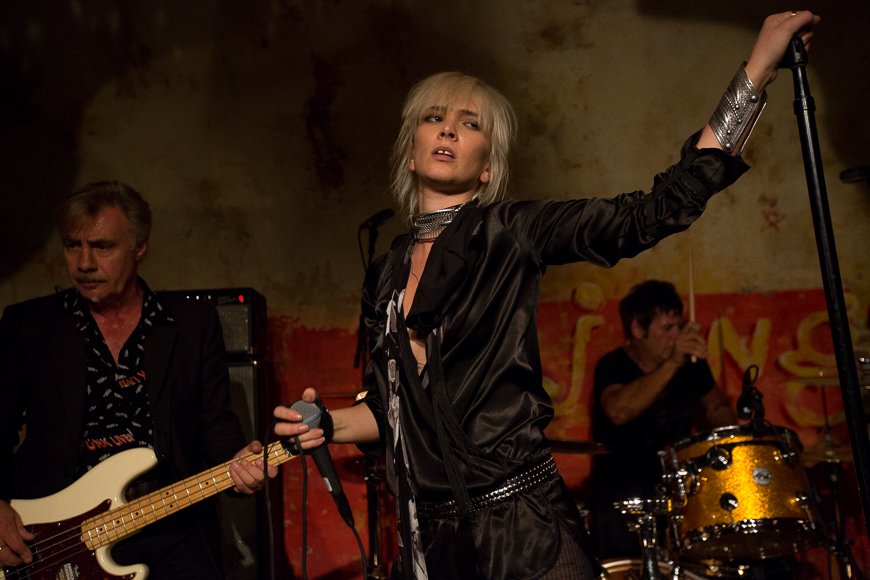 Have a look at the track list below of this super album called Issues that includes collaborations of an insane amount of legendary musicians.
Tracks:
1. Problems
Featuring Paul Cook of The Sex Pistols on Drums, Glen Matlock of The Sex Pistols on Bass, Produced by Chris Thomas, Mixed by Thom Panunzio
2. Jah War
Featuring Dave Ruffy of The Ruts on Drums, John "Segs" Jennings of The Ruts on Bass, Produced by Ian Broudie, Dub Mix by Youth
3. Shoot Speed Kill Light
Featuring Darrin Mooney of Primal Scream on Drums, Simone Butler of Primal Scream on Bass, Mixed by Youth
4. All the Young Dudes
Featuring Mick Ralphs of Mott the Hoople on Lead Guitar, Martin Chambers of The Pretenders on Drums, Glen Matlock of The Sex Pistols on Bass, Produced by Zak and Sshh, Mixed by Thom Panunzio
5. Dominoes
Featuring Gil Sharone of Marilyn Manson on Drums, Twiggy Ramirez of Marilyn Manson on Bass, Robbie Furze of The Big Pink on Vocals, Produced and Mixed by Nick Launay
6. One Way Or Another
Featuring Clem Burke of Blondie on Drums, Steve Fishman on Bass, produced by Zak and Sshh, Mixed by Thom Panunzio
7. Back to Black
Featuring Nathan Allen of Amy Winehouse's Band, Dale Davis of Amy Winehouse's Band on Bass, Ian Broudie of The Lightening Seeds on Guitar, Produced by Ian Broudie, Mixed by Youth
8. Private Life
Featuring Martin Chambers of The Pretenders on Drums, Glen Matlock of The Sex Pistols on Bass, Produced by Zak and Sshh, Mix by Youth
9. Get Up Stand Up
Featuring Santa Davis of Bob Marley & The Wailers on Drums, Fully Fullwood of Peter Tosh Word Sound and Power, Eddie Vedder on Vocals, Produced by Zak and Sshh, Mixed by Youth
10. Babylon's Burning
Featuring Dave Ruffy of The Ruts on Drums, John "Segs" Jennings of The Ruts on Bass, Produced by Ian Broudie, Mixed by Jon Gray
11. Tin Soldier
Featuring Kenney Jones of The Who on Drums, Glen Matlock of The Sex Pistols on Bass, Gem Archer of Oasis on Wurlitzer and Hammond Organ, Produced by Zak and Sshh, Mixed by Shel Talmy