Aside from losing ourselves in the March Madness action, we heard that My Bloody Valentine are expected to release re-masters of Lovelesss, Isn't Anything and related EPs, while we and the rest of the world wonder if Kevin Shields' much mythologized follow-up album will ever see the light of day. Save us, Shields! Before we are all forced to endure more acoustic Ezra Koenig demos! Until then, here are the latest beats and tracks in no particular order.
First up is news from SF that a new Ty Segall single called "It's a Problem" is out on a split 7″ shared with French trippers Feeling of Love. Only 750 45s have been pressed, 200 on yellow vinyl, 550 on black and available now from Permanent Records.
With word of Grass Widow's third album on the horizon, murmurs of heady exaltation abound as we unwrap their latest single "Goldilocks Zone." The single finds the group toying about with those weird "Andy Warhol"-Bowie bleeps and bloops on the intro before heading into a frenzy of kiwi-indie Look Blue Go Purple territory. Their new album Internal Logic comes out May 22 on their own HLR label but you can get into the "Goldilocks Zone" now.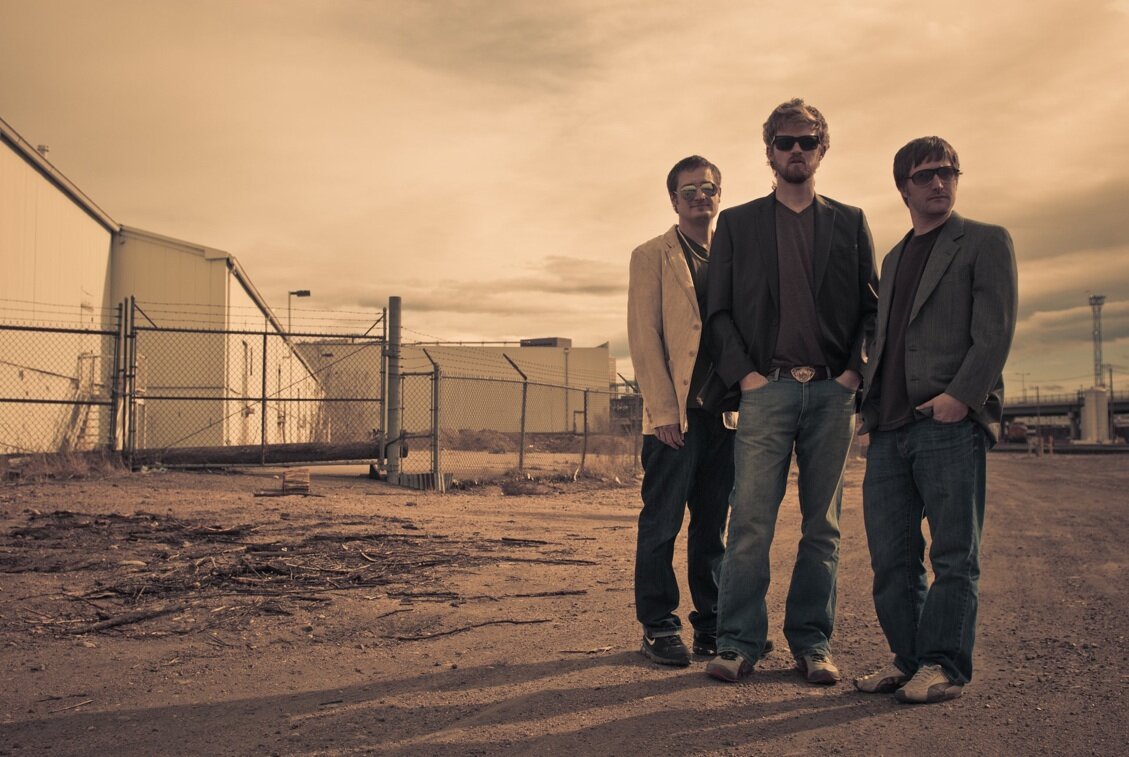 Mashups are a slippery slope, as those with discriminating musical biases can attest, but I am not mad at Missoula, MT's Signal Path, who forge today's sounds into new amalgamated patterns. On April 21 they will drop mixtaEP featuring their spin on work from Zola Jesus, The Roots, Active Child, Skrillex, Shabazz Palaces, Mode Selektor, Main Attrakzions, Asap Rocky, Sleighbells and Cults. Catch them on tour now in Colorado with Doomtree plus dates that extend into May. Enjoy their re-working of Zola Jesus's "In Your Nature"
Tashaki Miyaki takes a new spin on the Godardian "All you need is a girl and a gun" and adding a dog to the frame for the Juan Iglesias directed video for "Best Friend." They have a 7″ on Rough Trade called Tashaki Miyaki Sings the Everly Brothers where they cover "All I Have To Do Is Dream" available now. They also recently covered Bob Dylan's "If Not For You."
Give it up to Impose's Best Rapper of 2011 and Imposition 2012 titan Danny Brown with his new track "Grown Up." Detroit's finest reflects on where came from taking exit from the old school cafeteria and reflects on "whoever thought I would be the greatest growin' up?" Even if 50 Cent don't get you Danny, we do.
volcano! released their title track "Piñata" this week. After some four years making a follow up to 2008's Paperwork, Chicago's Mark Cartwright, Sam Scranton, and Aaron With have made what Aaron describes as "stories with strange but universal sentiments." Piñata hits the shops June 12 on the Leaf Label but you can join the volcano! party here and now.
If you have been digging Tanya Morgan's You and What Army, get a gander for their chillaxed rooftop video for "Rock the Bells." If Morgan and his crew of Black Spade, DJ ILL Digits, Aeon, P. So, and Spec Boogie ringing a bunch of bells on top of Brooklyn weren't enough, listen for the Tribe sample shout out, "Can I Kick It?" at the end.
In our ongoing efforts to keep up with Cold Showers, we caught their peformance of "BC" at Room 205 amid flashes and scans. Director Michael Reich and video editor Forrest Borie place the band in a xerox world where monochrome tones drape their their bummed but angry mean and clean guitar tones.
Stumbled on Roommates' "Back to the Sun/Girlfriend Swap" single that Slumblerland re-released this week. Originally released on Arctic, Scotch Tapes on a 66 cassette tape run, Ben Cook, otherwise known as Young Guv of Fucked Up, Marvelous Darlings, and The Bitters and Marvelous Darling Mark Fosco are excited to see their power-flat-mate-pop get another listen to new and familiar audiences.
We recently introduced you to billy woods with news of his upcoming History Will Absolve Me album coming April 10. Today we bring you the latest cut, "Body Of Work" Ft. Roc Marciano & Masai Bey. Woods describes, "The inspiration for 'Body Of Work' comes from chain-gang spirituals. All of the verses concern themselves with work, but also with getting older and trying to sum up one's life, for better or worse." History Will Absolve Me is brought to you by the good people from Backwoodz Studioz.
Meet Rhode Island's Nathaniel Oak, otherwise known to the world under the alias Howse. The latest signee to Tri Angle, Oak's music drawns from an unconscious body of influences that discover the ambience within jungle, juke, drum & bass along with sampled fragments of familiar but almost indiscernable origins. Keep Howse's debut album Lay Hollow on your radar this upcoming May 29 on Tri Angle Records while "VBS" can be heard here.
Royal Headache is Law, Joe, Shorty and Shogun who all earned their street cred playing in punk and hardcore bands growing up before coming together over shared love of 60s and 70s shake-some-power-pop-action. We were first introduced us to "Down the Lane" last September on Goner and on May 8 the Australian quartet will release their self-titled album on What's Your Rupture? Get a listen to the action with both "Down the Lane" followed by their new track "Girls" that would make Martin Newell smile.
Swedish artist Bam Spacey gave us a listen to his latest track "Vi delar samma grav" ahead of the single's April 3 release on Ceremony Recordings. Storied to have been birthed from his bedroom studio in Malmö, Sweden, Magnus Johansson has crafted ambient heartbeats in binary designed for your weekend with side A intended for your Saturday night and side B for that slow Sunday morning. Keep your ear close to the ground for Spacey's EP slated for release May 22, also through Ceremony Recordings.
Fatal Lucciauno is giving fans further thrills by supplementing his recent release Respect with another reason not to forget about the Seattle streets with The Only Forgotten Son. Fatal describes this album as, "my life story, really, it's the anger, the harsh content, and the humanity of a young man stuck in a dark world, but smart enough to know he needs to change his surroundings. You hear me fighting for my future, because I know my history." Support the Northwest movement now and tune in here.
If you find yourself lacking noise and keyboard ya-yas in your life then get a load of Batwings Catwings strobe-edit styled video for "Early Exit." Having released their first mini-album Peacock Collection in early 2011 and later their Radio single on Gravy Records, their devotion to pop-crafting proves as strong on their B sides as their A side. Check out BC as they take on the LA scene whre the band claims, "where surfing and skating are king."
Get ready to get hypnotic and real with Mount Eerie's "House Shape" from his upcoming album Clear Moon. For the past few years Phil Elverum has been hard at work at his studio built within a de-sanctified church in Anacortes, Washington where this album and Ocean Roar have been recorded in a self imposed retreat to analogue created realms. Clear Moon drops on May 22 through Phil's own P.W. Elverum and Sun label. Look for Mount Eerie on tour in Europe with Earth and Ô Paon now.
If you have been enjoying Wale's Ambition, we invite you to check out the video for "Sabotage" featuring some soul silk hooks courtesy of Lloyd. Smooth stuff for real.
A new song from Light Asylum debuted this week with "IPC." Bruno Coviello and Shannon Funchess have a sound that I can only approximate to what might happen if the B-52's Fred Schneider made an aggro-dark-waving-synth-pop disc after getting sick to death of "Rock Lobsters" and "Love Shacks." Light Asylum's self-titled debut comes out May 1 from Mexican Summer. Catch them with oOoOO May 3 at Le Poisson Rouge.
After sipping copious gibraltars of Africanos at Caffe Trieste with Seventeen Evergreen's Caleb Pate the other morning, we talked about his wild Noise Pop gig with Atlas Sound and the colorful patchwork in their video for "Polarity Song." Behold as the second hand textiles take over the business by grabbing unsuspecting patrons in a vintage clothes shop and bringing them into a word of fabrics and knits. Hats off to Terri Timely and Sarah Applebaum for the creative video, look out for the band's full length Steady on Scientist that comes out this Tuesday March 27 from Lucky Number Music.
Danish artist Tomas Barford released The Broken Glass EP this week with an offering of a Shlohmo remix of the title track. The drummer from WhoMadeWho is preparing his full length album Salton Sea for the release date May 22 for Friends of Friends while 12″ of the single "Broken Glass" are available now. Listen as Barford's "tiptoe through broken glass" vocoder hums brush by the wind chimes of the porch into a house re-ordered by Shlohmo.
photo courtesy of fuzzbook
Let Olympia, WA's Broken Water "Drown" you in with this track of implicit intent to bury you in feedback crunches, squalls, shrieks, shreds and what-have-yous of goodness. Broken Water's full length Tempest drops May 29 on Hardly Art, but you can savor the first rain before the storm with our offering of Kanako Pooknyw's beautiful vocals that entrance like a siren before the guitars set in like a turbulent, unforgiving sea.
Just got the dates in for Terry Malts big national coast-to-coast tour. Check 'em out.
Hot off the press is Soft Metals' "Implanted Visions" taken from the compilations Close Encounters of the Third Kind. You can listen to the rest on Bandcamp and catch the Metals electric reverberations now.
Mr. Gnome released their digital 7″ Softly Mad this week and a trailer for their upcoming music video for "House of Circles." We are not alone when we say that 2012 might prove to be the biggest year for the Cleveland duo yet.
When we saw that twitpic some weeks back of Swizz Beats, A$AP Rocky and co. in the studio a few months we had no idea the results would be a slapper like this. Our compliments to AraabMuzik's big beat production.
Bedroom metal dudes Dwarr are set to tour for the first time ever this May with a little help from Black Bananas. In honor of them hitting the road and last year's re-release of their 1984 album Starting Over on Drag City, here is their classic video for "Are Your Real"; wizard bong not included.
We now leave you with a video of "Oldie," a favorite from the recent Odd Future Tape Vol.2 that dropped this week. Get ready for most of the OF crew kicking it old school with a surprise verse second to last from a certain someone that will reward the following 10 minutes+ of your time. Enjoy the weekend folks.