San Diego pop-punk band thrills with latest single off upcoming debut LP Remember What I Look Like
Next week, the excellent San Diego pop-punk band The Inflorescence – one of our favorite rising acts in the DIY game – will release their debut full-length album Remember What I Look Like. We've already heard the powerful singles "Are You Sorry" and "Tomorrow Night," and today the band is sharing one final taste of the album before it drops, the searingly poignant record closer "Board Game."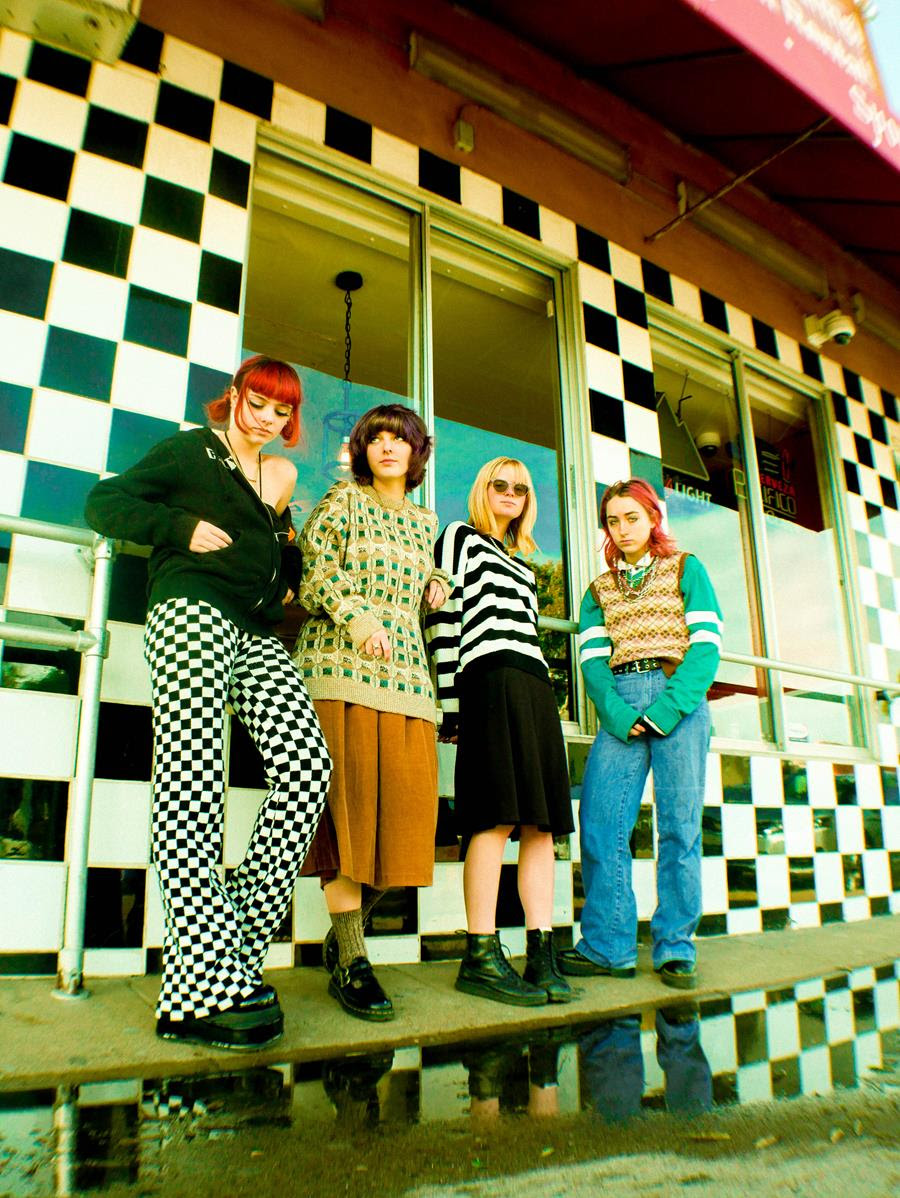 Ominous basslines from Sasha A'Hearn, coupled with samples of a text message conversation, open the track as singer Tuesday Denekas croons the emotionally turbulent lyrics: "I'm not just a piece in your little board game." Raw guitar riffs as well as snowballing percussion from drummer Milla Merlini buoy the opening verse before igniting the soaring, epic chorus – a signature element of The Inflorescence's balladeering hybrid of emo and pop-punk. Overall, "Board Game" is a stunning track that perfectly encapsulates some of the frantic coming-of-age themes central to the rest of the album.
"In a largely male-dominated industry, we see how undermined we are for being a no-man band, and we see how being on stage empowers alternative girls and non-binary people," the band shared in a statement.
"'Board Game' is probably the most desperate song on the album," Tuesday explained. "At this time in my life I felt very manipulated, like I wasn't being myself anymore and that the people I surrounded myself with didn't really care about me at all. I felt like I was just a piece of someone else's puzzle, not my own."
Denekas says the band often looked to Mitski for both sonic and thematic inspiration on "Board Game" and much of the rest of the LP.
"Instrumentally and structurally I took a lot of inspiration from the song 'Your Best American Girl' by Mitski because of how powerful the instruments sounded. The final line, 'I don't know why but I can't recognize you anymore,' feels like the perfect way to end this album and ties with the album name, Remember What I Look Like.
Remember What I Look Like arrives on June 10 via Kill Rock Stars. You can pre-order the album HERE and listen to "Board Game" below. And for San Diego-area fans, you can check out The Inflorescence at a number of upcoming live shows, including a secret show on 6/2 (location TBA), an in-store performance at Vinyl Junkies in South Park at 5 p.m. on 6/11, and again later that evening at Public Square Coffee House in La Mesa.