French band fuses industrial, psychedelic & noise rock on their beguiling new LP
Today the French quartet Pauwels returned with the release of their gazy, industrial-tinged new LP Toli, another stunner for both old and new fans alike. Following their heady previous album, 2019's Poena Cullei, the noise band's newest is full of clanging rhythms, atmospheric instrumentation, and haunting distortion – packaged with searingly reflective themes.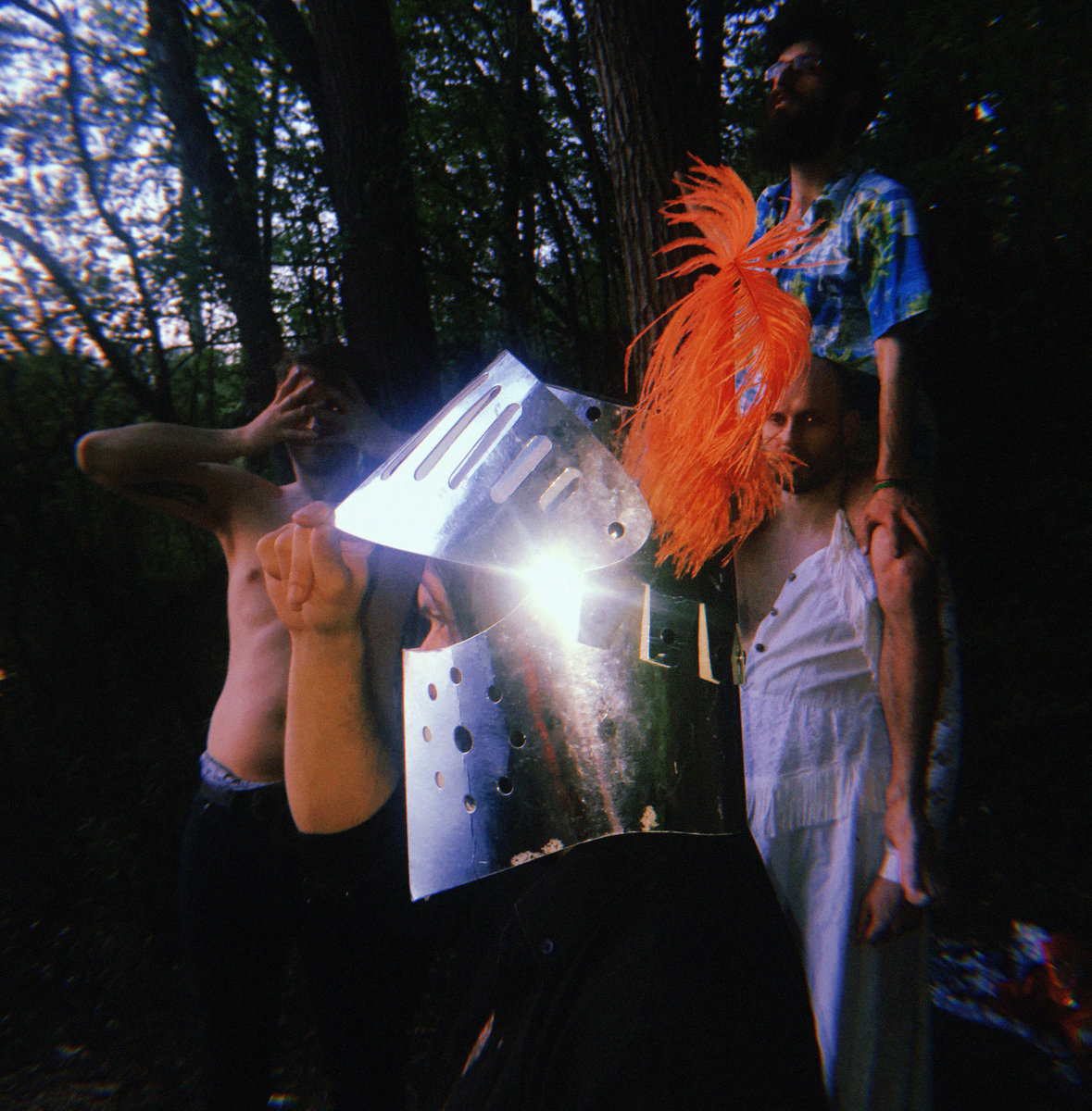 While Poena Cullei explored the theme of parricide, Toli is pensive and conceptual (the title refers to a mirror utilized in Shamanic ceremonies). The album is rich with psychedelic mania, cryptic thematic undertones, ghostly, faded vocals, and soundscapes that run the gamut between melodic and dissonant. Comprised of Jovan Veljkovic (guitar, samples, synths, krar, piano), Jeremy Ledda (drums, percussions, autoharp, field recordings), Sebastien Pablo Hermann (guitar, synths, xaphoon, voice, samples) and Bob Kientzler (bass, voice, sheet metal plate), Pauwels corrals disparate instrumental and digital sounds and fuses them with an ominous intensity.
"In our process of creation, the elements don't immediately interconnect. We often play with several symbols and according to our compositions and our new cultural discoveries we organise the meaning and direction that we wish to take," Pauwels shared in a press statement. "For Toli, we were able to allow breathing time between recording sessions and experiencing our new tracks live."
The result is a spellbinding collage of psych, industrial, and noise rock that channels the energy of an inner spiritual journey. The opener "N 48° 34′ 41,195″ – E 7° 42′ 6,896" is a spazzy brainteaser fastened with staticky synths and an uneasy swirl of clanging, chime-like percussion. The album continues with the propulsive rock banger "Angelo," whose heavy drums and squelching guitars conjure massive head-banging vibes, as well as the psychedelic, post-punk leaning "Olga" – one of many 7-minute-plus epics with a beguiling jam-like disposition. And then there's the final three tracks, which ebb and flow and snowball in relentless ways.
Ultimately, Pauwels Toli is an explosive musical journey that warps and disrupts various ideas of perception.
"So it was while researching notions and terms around the mirror that Toli appeared and for us it was also interesting in the sense of a distorting reflection, trapping an entity that resonates on the other side of the mirror."
You can dig into this unique record by purchasing it HERE via Bandcamp. You can also preview it by watching the video for "Malhowne" below: